Flexible for you
Book with confidence
Take a deep breath, inhale the sweet Cornish air and start plotting your next move with our flexible booking rates.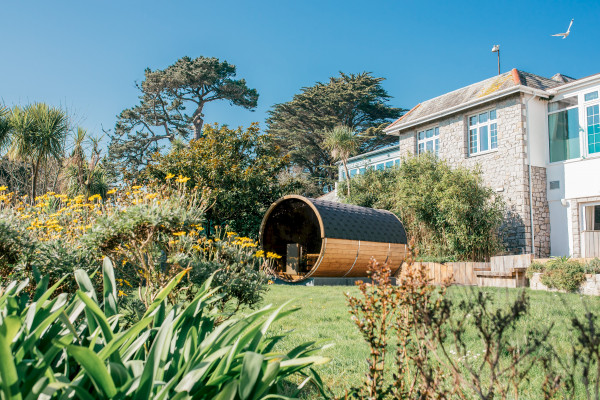 Latest breaks
Worth waiting for
The beach is waiting but you don't need to. Our freshly curated breaks are perfect for the dreamers.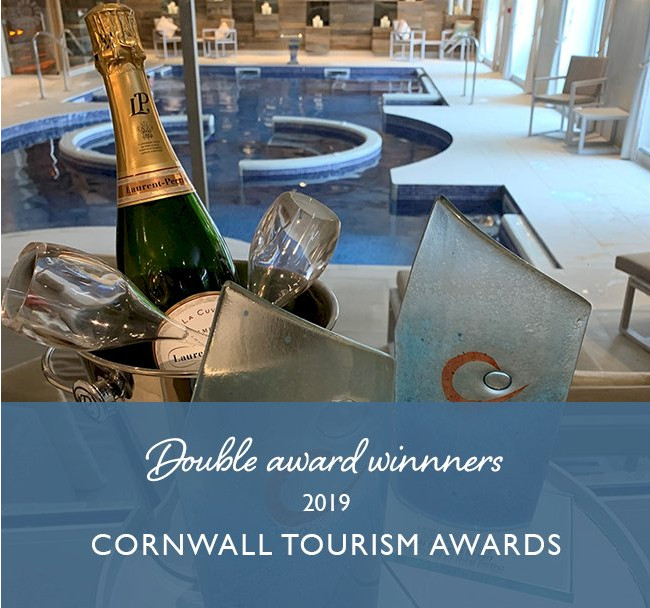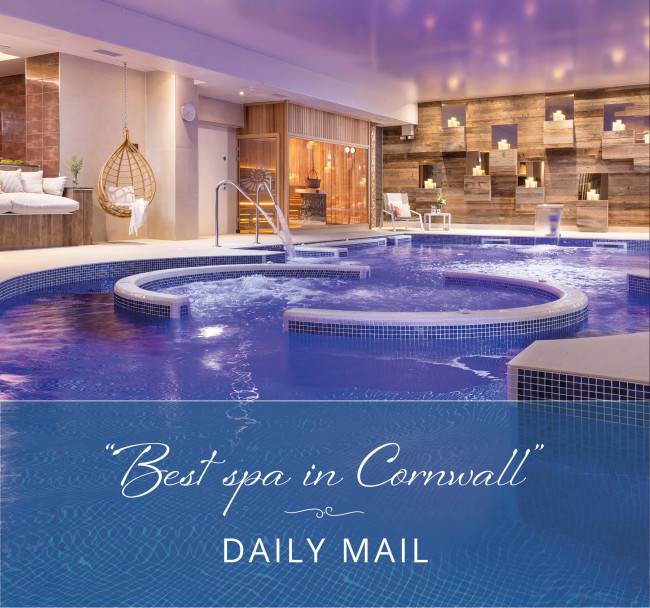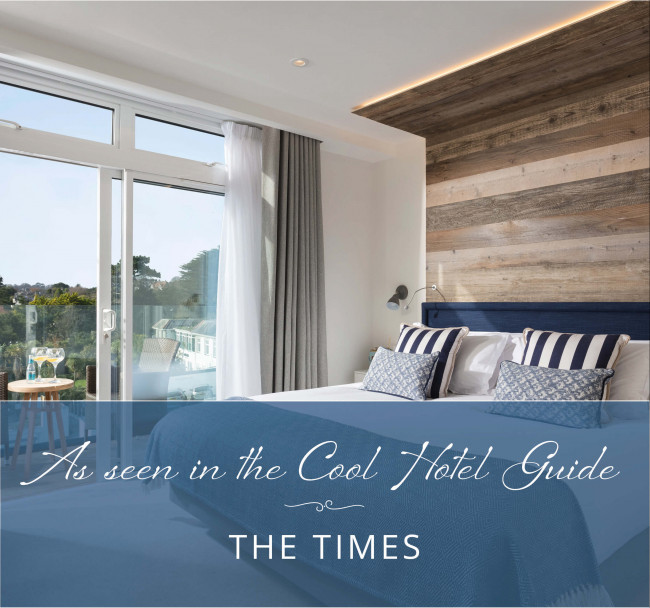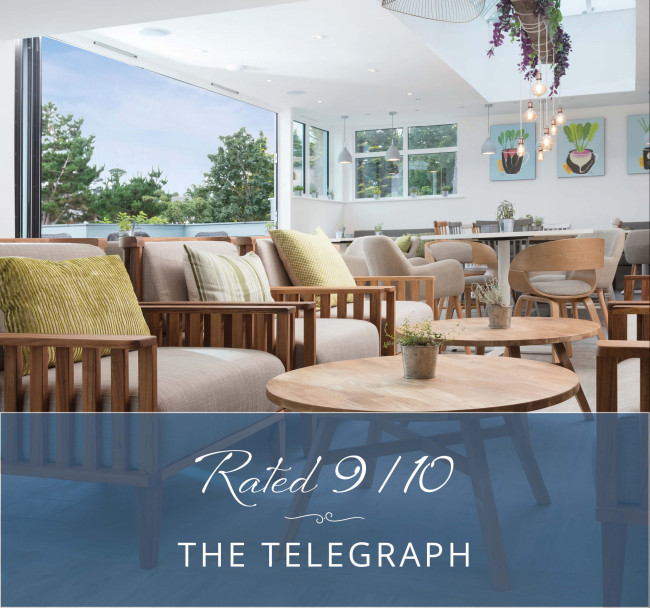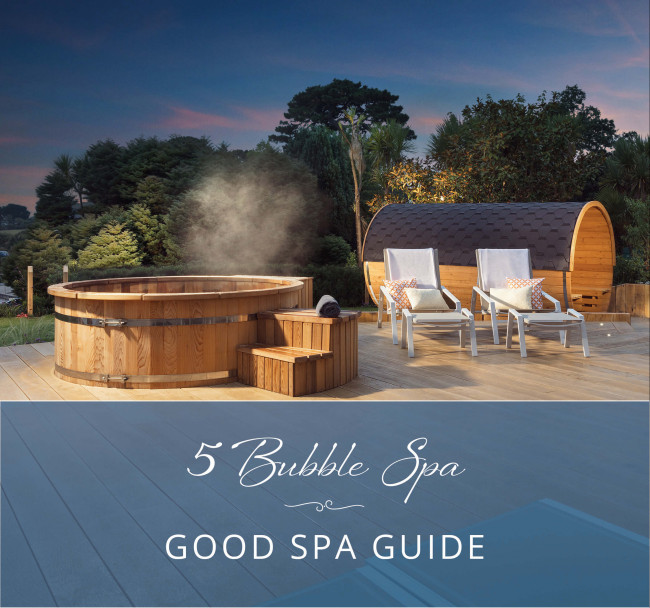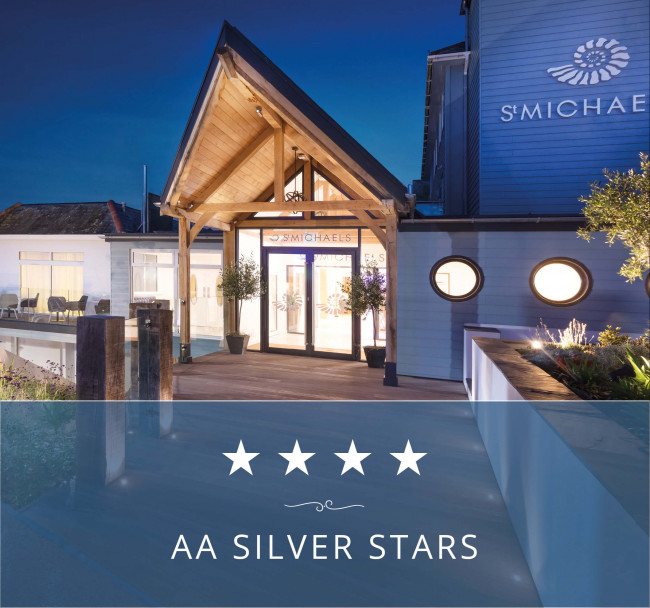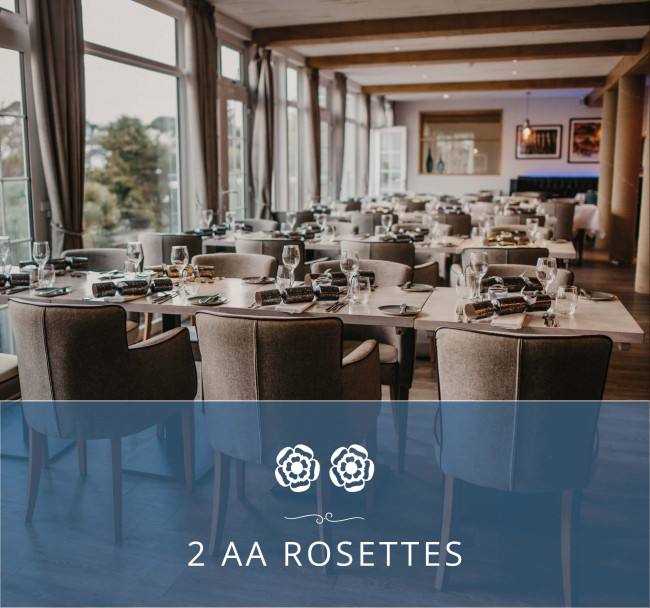 Our biggest achievements
Awards and Testimonials
We are honoured and grateful to have obtained many prestigious awards and lovely reviews. Recently we were hugely proud to win double gold at 2019-20 Cornwall Tourism Awards, plus silver awards for both the Spa and Hotel at South West Tourism Awards 2019-20. Read on for more on our recent awards and reviews.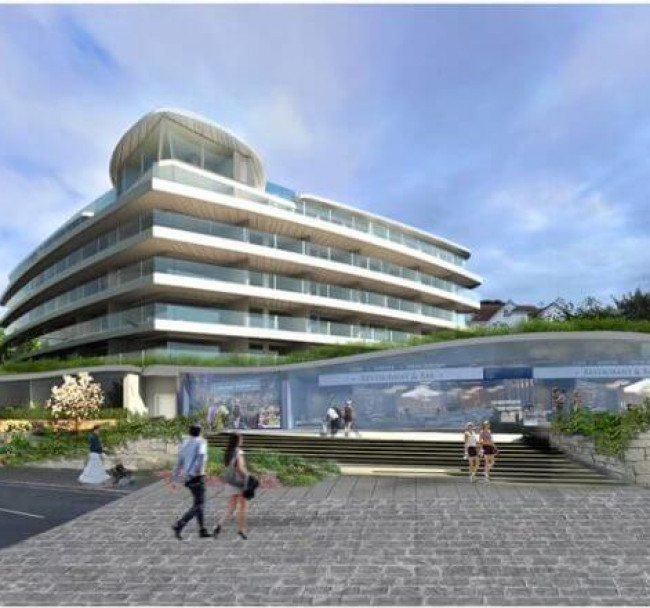 A note from Acorn Blue
Exciting developments
Discover The Liner, a prestigious new building coming to Falmouth Bay.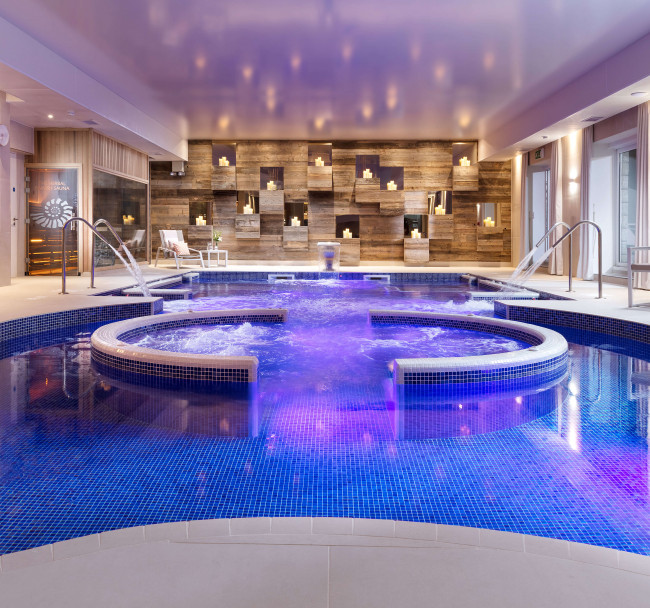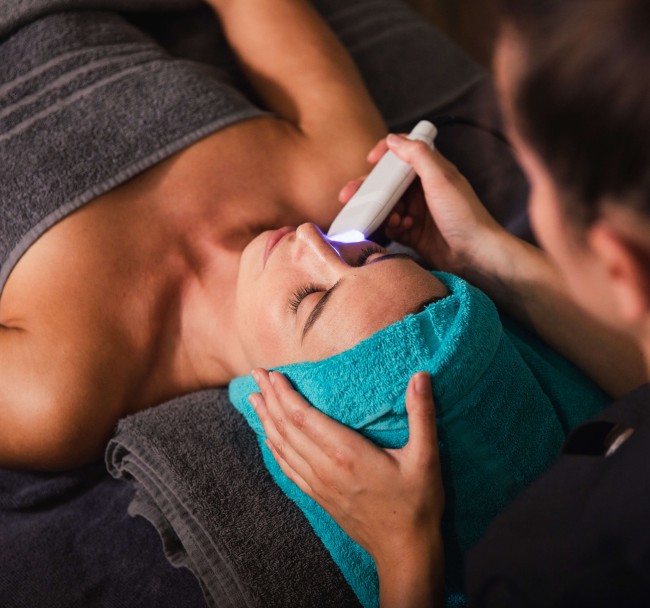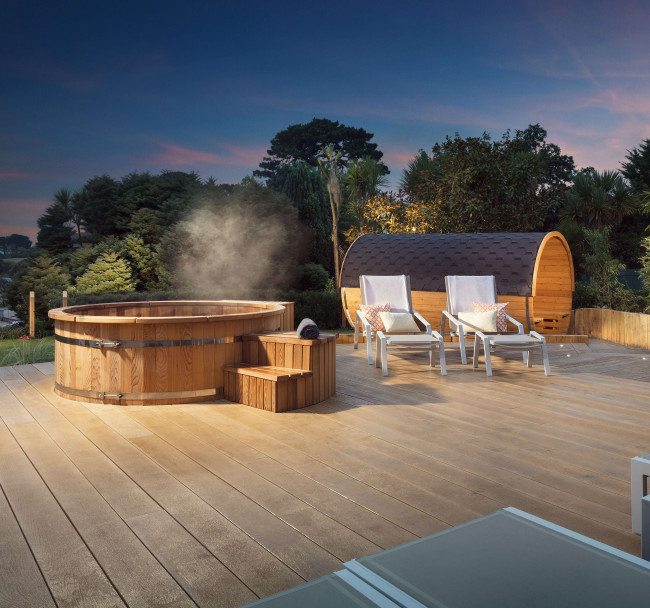 Wellness Experienced
WORLD-CLASS SPA
This revitalising space is centred on the hydrotherapy pool, the largest in the south west. With more than 60 treatments available and a champagne nail bar, it's the ultimate sanctuary.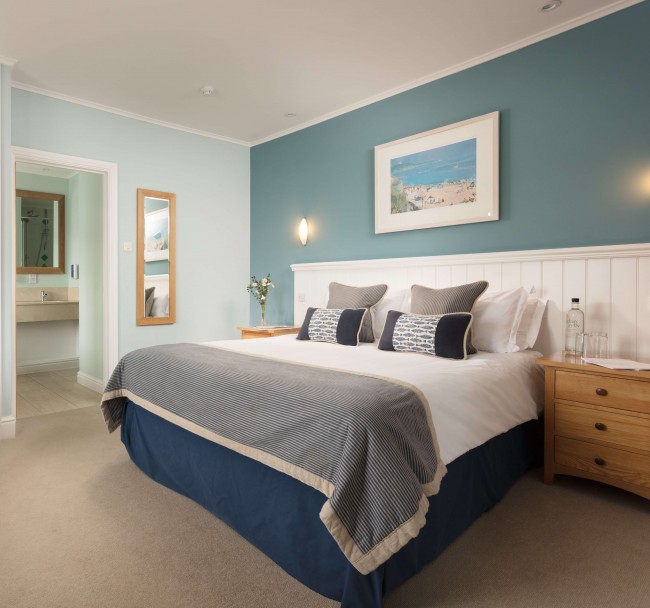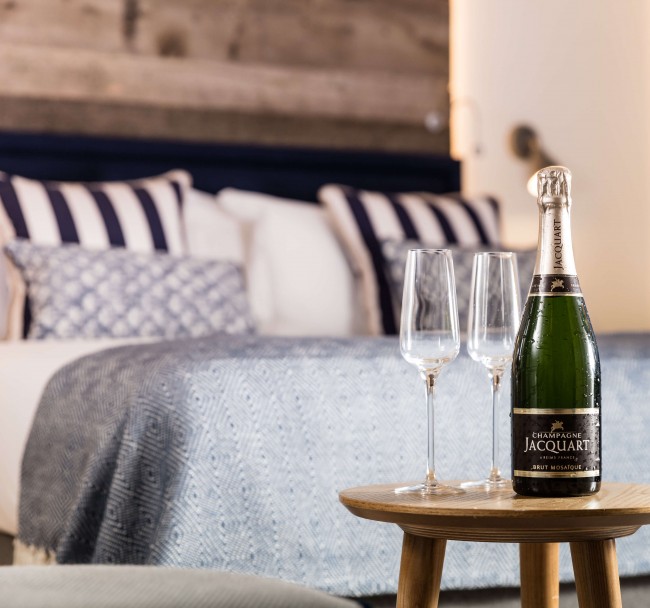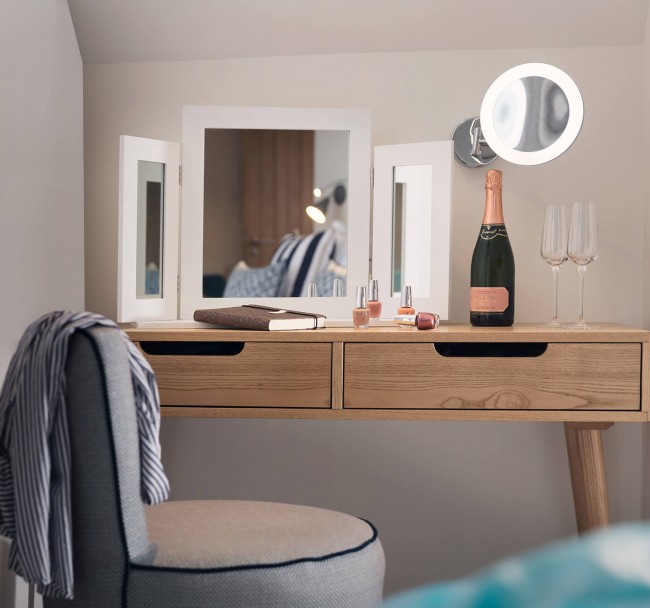 Made with comfort & care
BEAUTIFUL BEDROOMS
Stretch out. Soak in the view. Slip into an Elemis bubble bath with a chilled glass of prosecco. We know what it takes to help you unwind.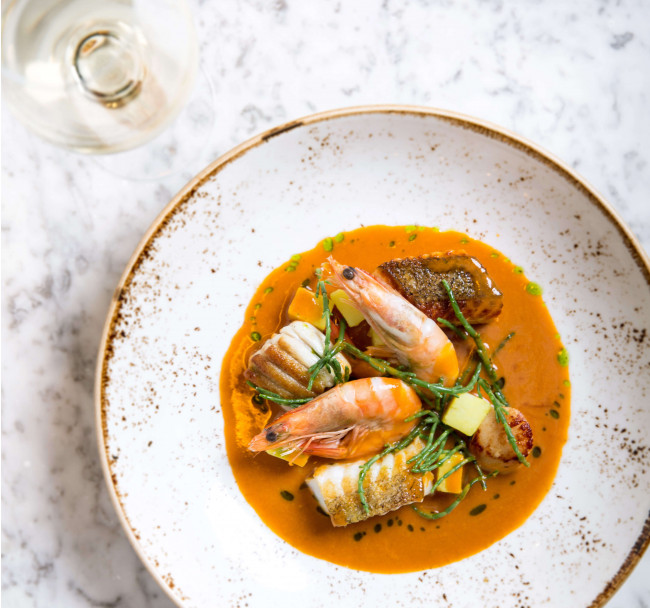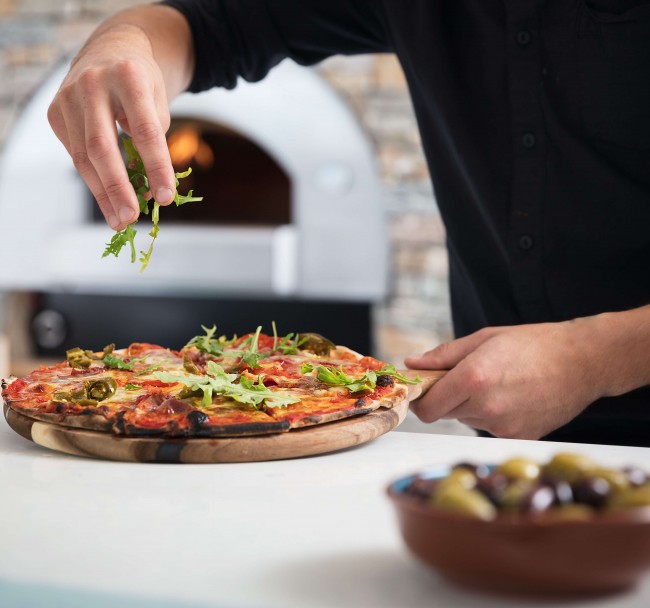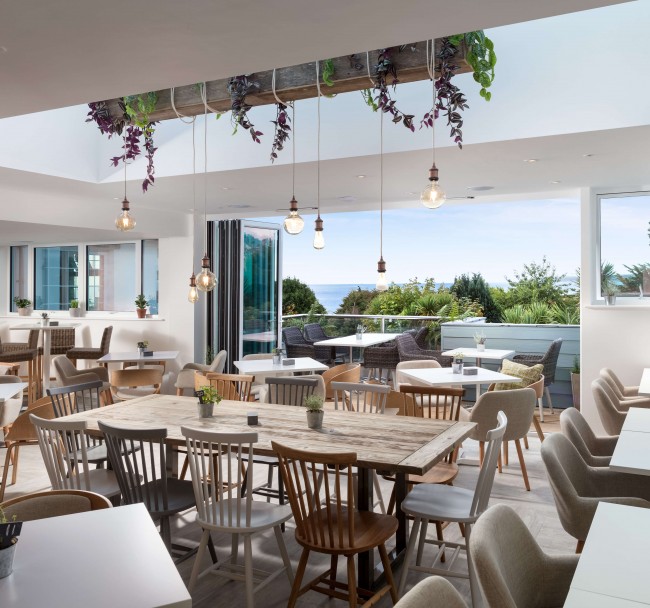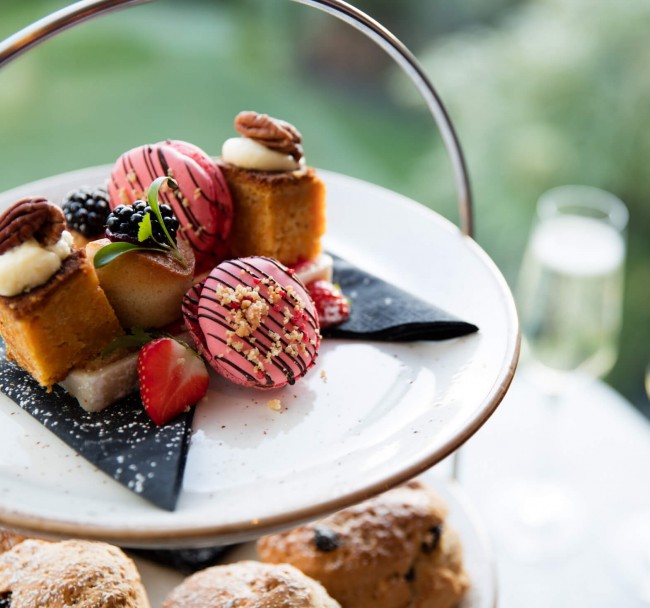 Fresh, local & honest
AWARD-WINNING DINING
For a true taste of Cornwall, there's nothing like treating yourself to our local fare.
Feel Good Again
Alongside two new restaurants, Brasserie on the Bay and the Garden Kitchen, and the impressive Wine Vaults private dining room, has been created a stylish 800sqm spa.
Turn up the heat
Soak up the sea views from the sauna, get wet under 21 massage stations in the hydrotherapy pool and breathe in the healing air of the Cornish sea salt steam room.
St Michaels reopens with luxury spa, restaurants and new bedrooms
32 new bedrooms are been created in The Beach House, with six-foot wide beds, Elemis bathroom amenities, walk-in rainforest showers, Lavazza coffee machines and Roberts radios, with a look inspired by the hotel's coastal location.
Retreat to the beach...
Latest offers and tempting breaks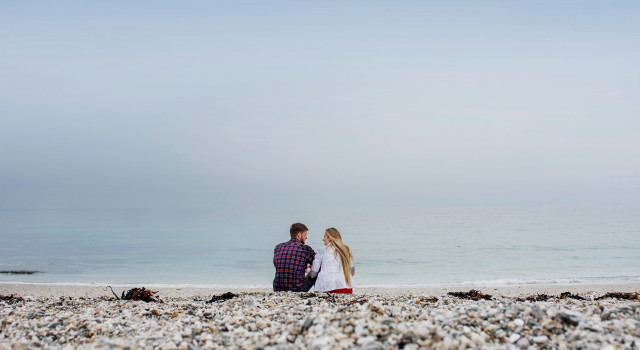 The perfect Sunday night treat
Sunday Sleepover
Enjoy our quietest night of the week, all from just £80 per person per night.
Your Sunday Sleepover inclusions:
• 3-course dinner or Sunday lunch
Your standard inclusions:
• Classic King Room
• Full Cornish breakfast
• Complimentary swim & gym access. Classes are available for £5pp.
Stay in the Beach House Room from £100 per person per night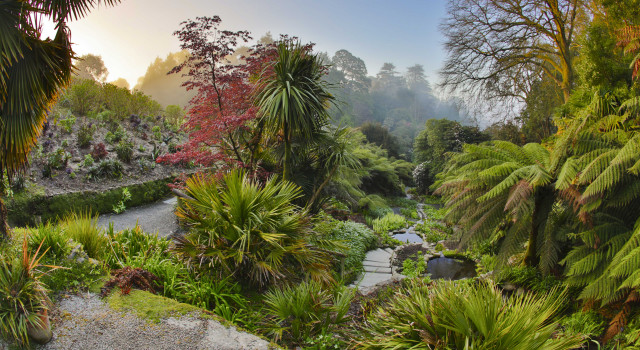 Cornish Escape
Trebah Garden Break
Explore Falmouth and Trebah Garden this summer during your 2-night stay from £196 per person.
Your break inclusions:
• 3-Course dinner in the Brasserie on the Bay
• Entry to Trebah Gardens
• 3-Hour Hydrothermal Spa Experience
Your standard inclusions:
• Classic King Room
• Full Cornish breakfast
• Complimentary swim & gym access. Classes are available for £5pp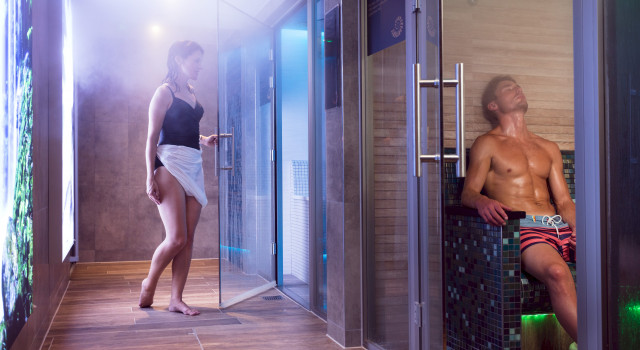 The perfect 1-night break
Revitalise
Join the fun from just £115 per person per night.
Your Revitalise inclusions:
• 2-Course dinner in the Garden Kitchen
• 3-Hour Hydrothermal Experience in the spa
• Classic King Room
• Full Cornish breakfast
• Complimentary swim & gym access, once reopened
Coronavirus considerations:
• All meals available via room service, without tray charge
• Flexible cancellation policy
• Pro-active protection measures