A Covid-secure experience at St Michaels
Feel good again
St Michaels Resort is operating within a Covid-secure plan, following guidance from the government and taking the utmost care to look after our guests and crew.
As guidance shifts, our plan will evolve. Please check back regularly for what to expect during your stay.
We look forward to welcoming you to St Michaels.
Speak to our reservations team
Our reservations team are now available daily from 9am to 5pm (10am-4pm Sunday). If you have questions, observations or concerns please contact the team on 01326 312 707 or by email on info@stmichaelsresort.com.
Flexible cancellation policy | Pro-active protection measures | Enhanced hygiene programme
Direct booking benefits | Existing Bookings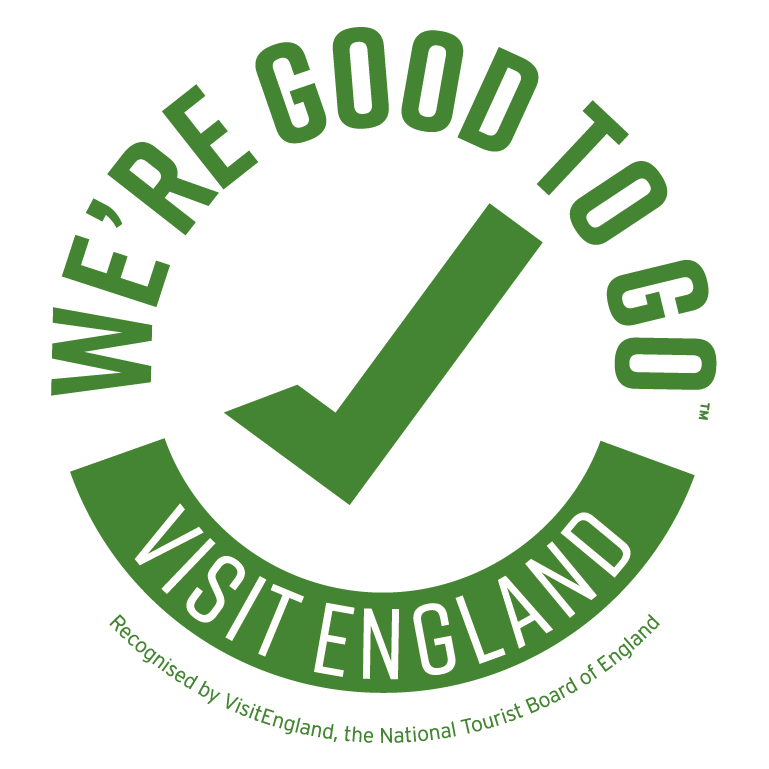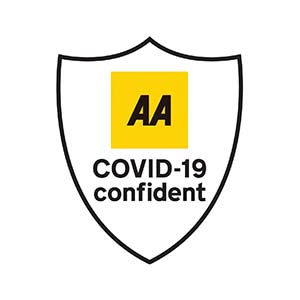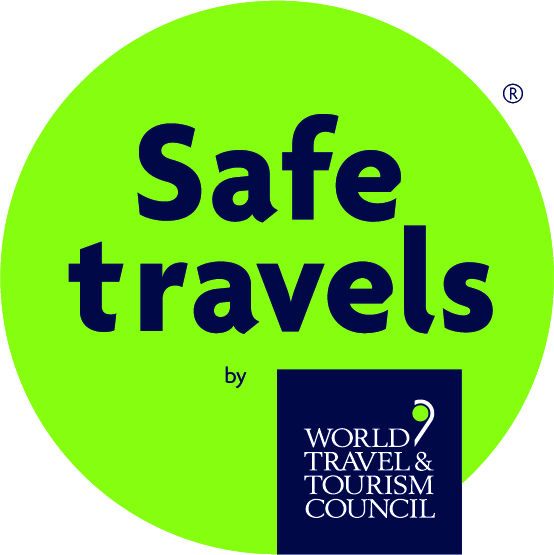 St Michaels Resort has been certified as AA Covid-confident, Covid-secure 'Good To Go' by Visit England and 'Safe Travel' certified by World Travel & Tourism Council.
Covid-secure operating plan
Version 6.1, updated 28 Sep 2021
This guidance relates to Step 4 of the February 2021 government 'Reopening Businesses and Venues' roadmap which you'll find here https://www.gov.uk/government/publications/reopening-businesses-and-venues-in-england/reopening-businesses-and-venues. Whilst we make every effort to update our guidance please refer to government guidance for the most up-to-date information:
https://www.gov.uk/coronavirus
YOUR BOOKING
If you are unable to travel due to Government restrictions, or if you have tested positive for Coronavirus, you should contact us as early as possible to discuss options to transfer your booking into the future.
To cover any last-minute changes caused by Covid restrictions or other unforeseen circumstances, we recommend you take out travel insurance.
Where restrictions require you to change your booking and if this is permitted in the terms of your booking, we will be happy to amend or transfer your booking to another date in the future. Where changes to your booking are required, if the new dates are on sale at a lower rate, we will refund the difference; and if they are at a higher rate, we will request you to make a top-up payment. Please contact us at info@stmichaelsresort.com and one of the crew will be on hand to help.
LOCKDOWN PROMISE
Further lockdowns? Your booking is safe.
If we are required to temporarily close the resort for any reason, we will work with you to modify your stay dates to another time of your choosing, no matter which rate you booked on or how soon you were due to visit. If the new dates are on sale at a lower rate, we will refund the difference; and if they are at a higher rate, we will request you to make a top-up payment.
YOUR STAY
The resort will be open but a few restrictions remain in place for the safety of our guests and crew:
If you have Covid symptoms or are self-isolating, you must not travel to the resort
Please check-in online before arrival to speed up check-in process for all guests
St Michaels is a cashless resort. Payment should be made by credit/debit card, including American Express, or Apple Pay
We ask you to practice social distancing at all times during your stay
You are invited to wear face coverings indoors, unless seated for meals or drinks
DINING & DRINKING ADVICE
Our restaurants continue to operate at reduced capacity with socially-distanced table layouts
Meals and drinks will be provided via table service
Breakfast must be booked in advance for each day of your stay
Meals are available for room service at certain times, with a small surcharge.
Tables of multiple households and larger group sizes are permitted
HEALTH CLUB ADVICE
No advance booking for swim/gym use is currently required: just turn up
Face coverings are advised in all indoor settings except when using the facilities
Health Club swimming pool, steam room and sauna are operating

SPA ADVICE
Steam rooms, saunas, hot tub, rhassoul and hydrothermal pool will be open with limited capacity and advance booking is strongly recommended to avoid disappointment
Spa therapists will continue to wear PPE and customers are required to wear face coverings for beauty appointments
EVENTS
There are no Covid restrictions on group sizes for events
Face coverings are advised for indoor settings unless seated with food and drink
CREW CUSTOMS
For the comfort and safety of everyone, our crew continue to wear face coverings indoors and will observe social distancing and regular hand-washing.

CLEANING
All indoor areas such as entrance lobbies, corridors and staircases, elevators, meeting rooms, restaurants and back offices are cleaned and disinfected regularly
Metallic surfaces including door handles, security locks and keys are cleaned with alcohol solution
Hand Sanitisers are provided at regular intervals throughout the public areas for crew and guest use.
Regular training sessions are held to ensure all crew are operating under Covid-secure procedures and fully aware of upgraded hygiene standards

CANCELLED OR LOCKDOWN-AFFECTED RESORT AND SPA BOOKINGS
If you had a booking placed on hold during our periods of Covid-enforced closure we would be delighted to rearrange your stay. When booking new dates, if you are transferring to a lower rate than you have already paid, we will refund the difference. If you move your booking to a higher-rate period, you will need to pay the outstanding balance.
If you had a Spa booking placed on hold during our period of closure, your booking can now be moved to any date with availability in the 24 months following your original booking. If we are unable to honour the new date, your booking will be transferred again.


QUESTIONS? GET IN TOUCH
During busy periods it may take us a short while to attend to your query. Please email us at info@stmichaelsresort.com in the first instance, or call 01326 312 707.
No-fuss flexi bookings
14-day cancellation & 14-day transfer options
We've amended our booking policies to include no-fuss flexi bookings to assist with flexible travel planning.
Flexible rate
Our flexible rate provides additional peace of mind.
Pay a 20% deposit at the time of booking
Pay the balance 14 days prior to arrival
Modify or cancel your stay for a full refund at least 14 days prior to arrival
Advance Purchase rate
Our advance purchase rate provides great savings and superb flexibility.
Save up to 10% compared to the flexible rate
Pay the full balance at the time of booking
Modify your stay up to 14 days prior to arrival


For full details, see our terms and conditions. Don't worry, they're written in plain English.
The benefits of booking direct
Book direct with St Michaels Resort to enjoy a transparent booking process with tangible benefits
Best rate guaranteed
Free welcome drinks voucher worth £10
No booking agent and only one set of clear terms & conditions
Added comfort
We continue to recommend you take out travel insurance prior to making your booking in case you need to cancel your forthcoming trip after the free cancellation period has elapsed.
Thinking of you
Our Covid-secure plan
We have devised a range of measures that will enable our dedicated crew to deliver the luxurious St Michaels experience in accordance with government guidelines while providing the greatest comfort and safety to our guests.
Hotel services
Online check-in is available prior to arrival to minimise time at the reception desk
Face coverings are strongly encouraged in all public areas across the resort for guests and crew members, except when seated for food and drink or when using spa and Health Club facilities
The resort reception desk has been repositioned to enable social distancing
One guest from each party should collect room keys from reception
Sanitised keys will be presented in envelopes
Social distancing floor and wall markers may be in place to assist guests
Online check-out and final bills will be shared on your last night's stay – allowing for any queries to be addressed by calling reception from your room
With online check-out complete, keys may be returned to reception upon departure
Every guest room is deep cleaned after each stay, while public areas and corridors will be sanitised throughout the day
Room service
Room service is available for breakfast and dinner for a small supplement
Should restaurants not be able to open due to government restrictions, room service breakfast and dinner will be scheduled by room number
Bar service and restaurant dining
Restaurant and bar are open, for table service only.
Dining times will be scheduled to enable multiple sittings for greater social distancing.
Reservations should be made ahead of time.
Our restaurant and event rooms has been combined to create a larger space with tables suitably distanced
Staff have been trained to minimise contact.
Information taken at time of reservation will be held in accordance with data guidance issued by the government and passed to NHS Test & Trace if required .
Making payment
All payments during your stay will be charged to your room bill.
Final room bills will be available at online check-out on your last night's stay.
Any payments made in person should be electronic – cash is no longer accepted at the resort. We accept all major credit and debit cards and have no limit on Apple Pay contactless payment.