2 AA Rosette Food
Dine
Encounter the best of both worlds.
Experience fine dining in our gourmet restaurant, or savour our nutritious and healthy-focused dishes in the Garden Kitchen. Whether you're a seafood fanatic, veggie lover or dessert devourer – we promise you'll be spoilt for choice over our rich variety of delectable dishes.
Fresh. Honest. Local
Brasserie On The Bay
Experience the best in Cornish cuisine with our gourmet restaurant serving breakfast, our à la carte menu and Sunday lunch.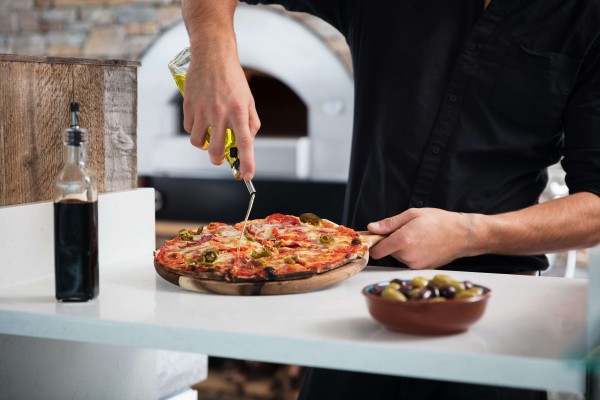 Our health-focused kitchen
Garden Kitchen
The Garden Kitchen is currently closed due to our Covid-secure plan.
With a passion for healthy, wholesome food we've crafted a mediterannean-inspired menu which brims with nutritional value and flavoursome dishes designed to make you feel good again.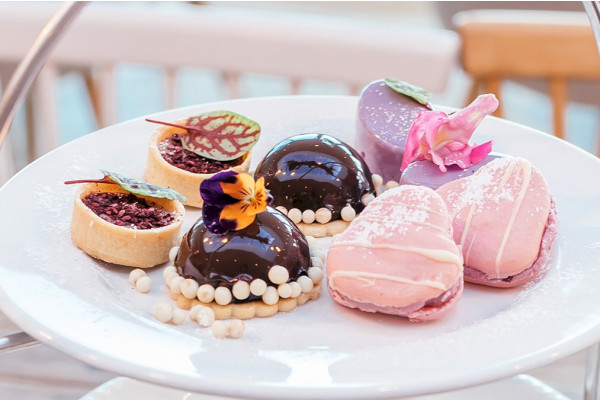 A British tradition
Afternoon Tea
Each Saturday, gaze out over Falmouth Bay while enjoying a selection of finger sandwiches, miniature desserts, scones and a choice of teas or coffee.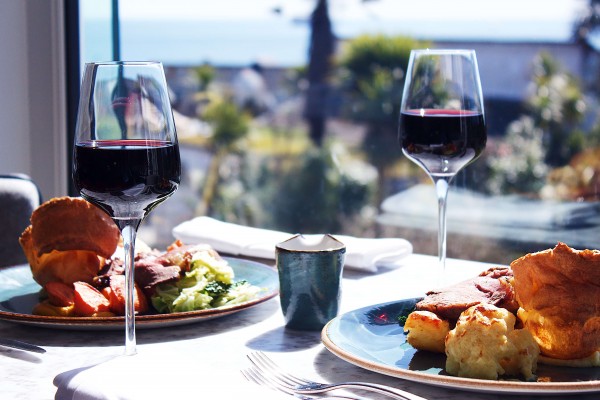 Leave it all to us
Sunday Lunch
Feast on Sunday Lunch in our Brasserie on the Bay restaurant with all the trimmings. Featuring locally sourced meat, fish and vegetarian options.
Garden Kitchen
After our spa morning, we all went upstairs to the new garden cafe. My friend had a tasty healthy salad and health drink. I couldn't resist the stone baked pizzas. It was actually one of the best pizzas I have ever had (and I'm a pizza fan). The restaurant/cafe was absolutely gorgeous. Really light and bright with amazing views.