Feel good again
St Michaels Spa
Home to the largest hydrothermal pool in the south-west
Featuring an expert range of hydrothermal facilities, relaxation areas, and luxurious treatment rooms, all within St Michaels Spa. Our range of bespoke treatments, a team of expert therapists and hydrothermal experiences work in synergy to create the ultimate sanctuary from which to immerse yourself in restorative bliss.
Bespoke and tailored to you
Treatments
Our luxurious treatment rooms are staffed by a team of expert therapists.
Available as part of a spa day or on their own, our spa treatments are all geared to deliver results as well as a feeling of being restored, relaxed and revived.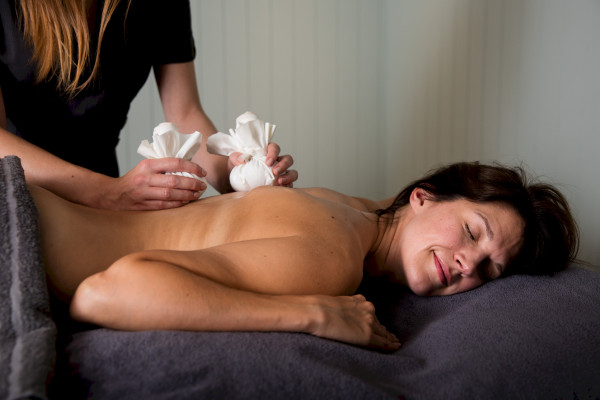 Signature
Our Signature Spa treatments are designed to eliminate toxins, boost energy and improve skin tone.
Relax and unwind
Experiences
Our spa experiences are the perfect fit for those who need some rest and relaxation.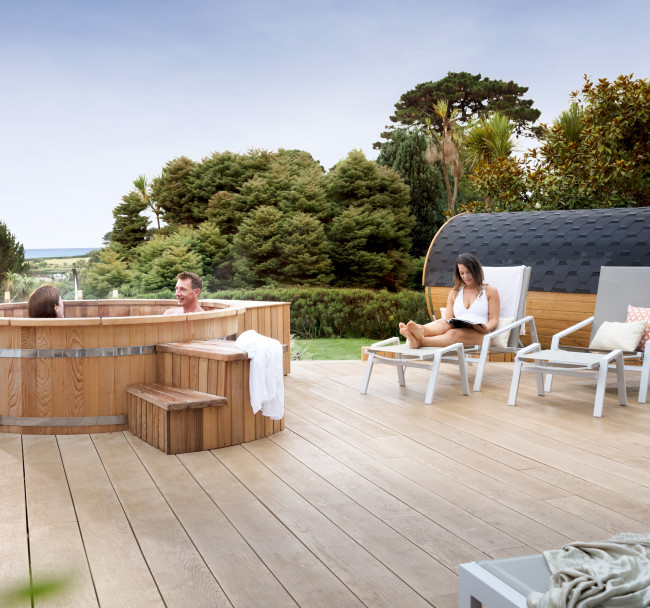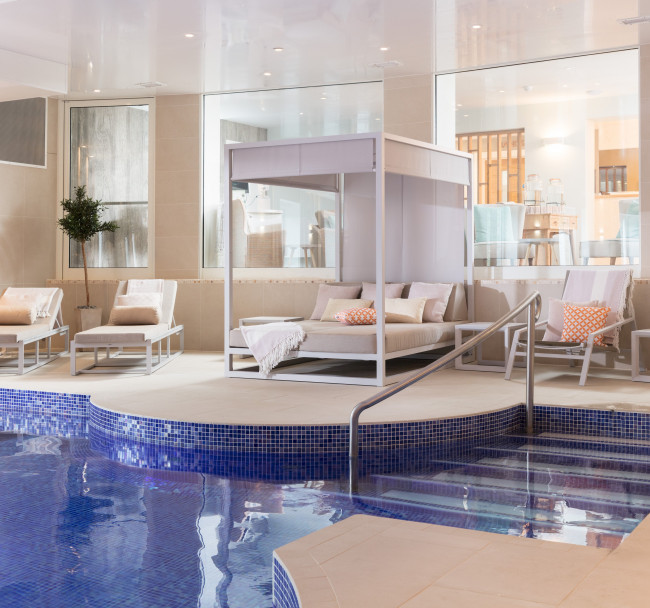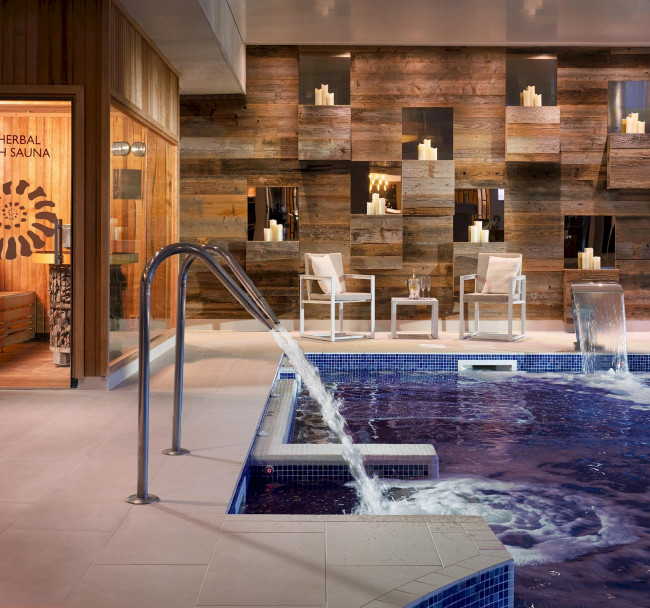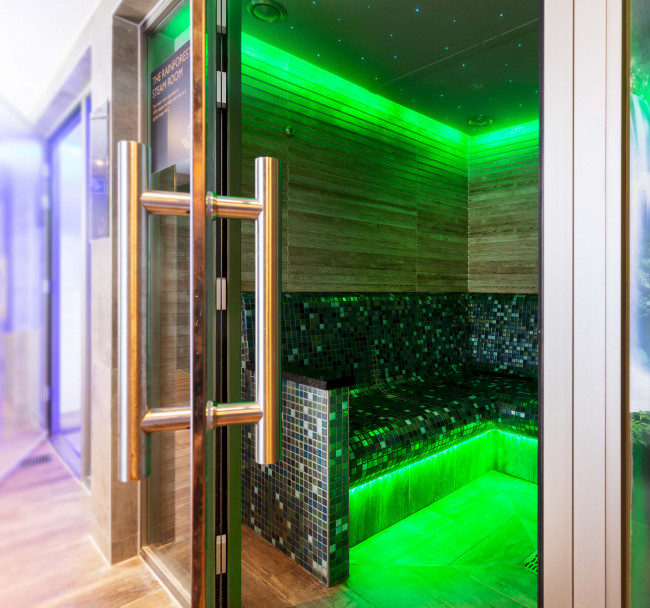 A world of well-being
Hydrothermal Experience
Slide into the hydrotherapy pool and enjoy its 21 massage stations, experience the rest of our facilities (depending upon Covid-secure arrangements) which include a herbal Finnish sauna, experience showers, and steam rooms. Beyond the pool, through the french windows, our south-facing spa garden basks in Cornish sunshine throughout the day.
Our 2-hour Hydrothermal Experience is £40 Mon - Thu and £50 Fri - Sun. Hotel guests and health club members receive a £10 discount and access is discounted to £20 (Mon-Thu)/£25 (Fri-Sun) when added to any spa treatment.
Please note: Our hydrotherapy pool is not suitable during pregnancy.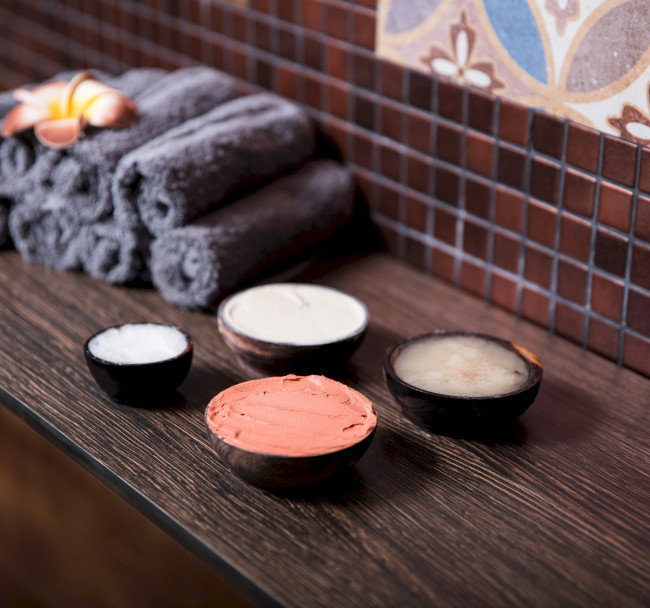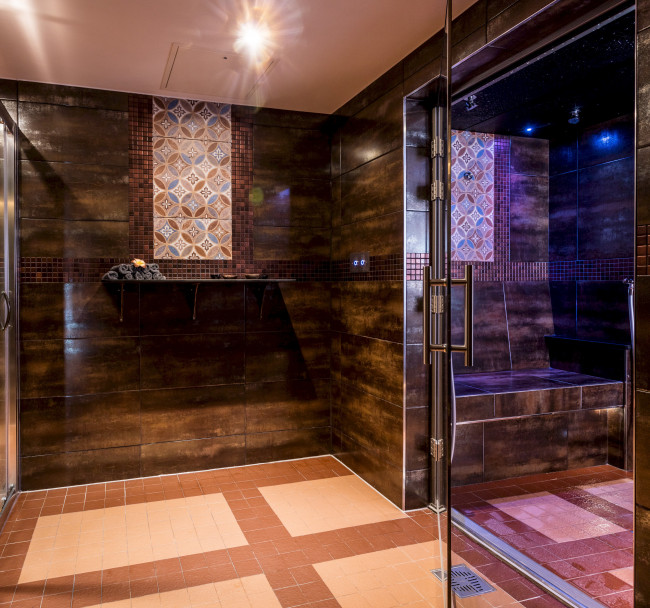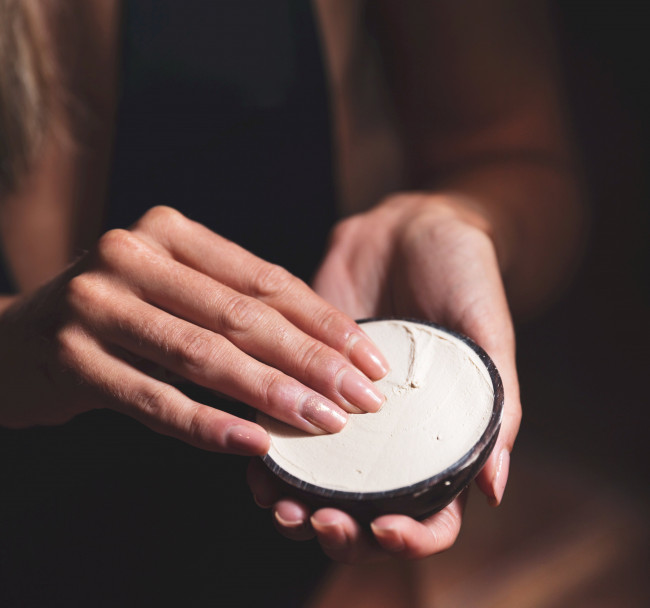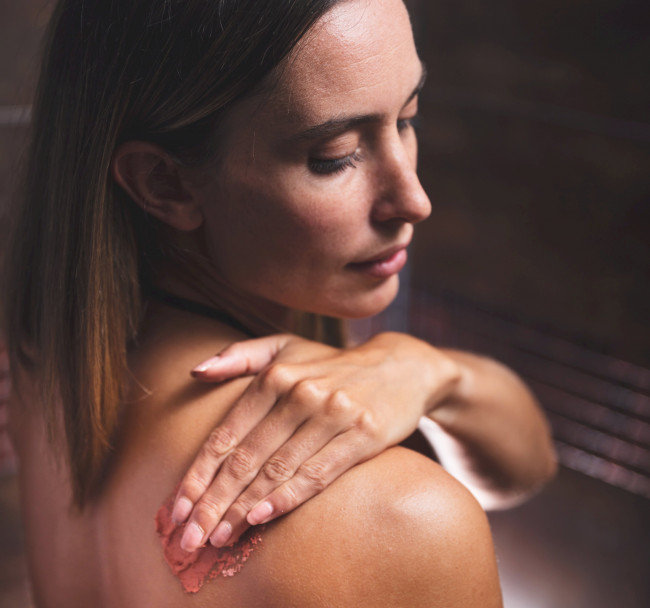 Traditional Moroccan steam chamber
Rhassoul Experience
Water and steam therapies help ensure lava clay and mineral-rich muds permeate and cleanse your skin. It regenerates the skin by removing dead cells and rebalances the skin by tightening the pores.
Rhassoul experiences from £30 per person Monday - Thursday and £40 Friday - Sunday, for a maximum of 4 people.
Relax and indulge
Spa Days
As Cornwall's largest spa, St Michaels offers a variety of spa days.
Experience utter indulgence as you slip into our hydrotherapy pool, sit back and enjoy a mouth-watering two-course lunch in the Brasserie on the Bay whilst looking over Falmouth Bay, make the most of our deep relax room and more.
Detox Retox
Drift and dine with a delicious lunch in the Brasserie. Lunch is served from 12.30 till 14.30
Your day will include:
• 2-hour use of our spa facilities
• 2-course Lunch in the Brasserie on the Bay
• £60 per person Mon - Thu
• And £70 per person Fri - Sat
Twilight Spa Evening
Relax and dine from 5 till 9 with our Twilight Spa Evenings available every day from £65 per person. Enjoy dinner in our Brasserie on the Bay.
Your evening will include:
• 2-hour entry to our spa facilities
• 2-course dinner
• £70 per person Mon - Thu
• And £80 per person Fri - Sat
Afternoon Teatox
Relish in a Saturday afternoon of tea and a calming hydrothermal experience from 2-6 on Saturdays for £65 per person.
Your afternoon will include:
• 2 joyful hours in our spa facilities
• Afternoon tea (Saturdays only)
• £70 per person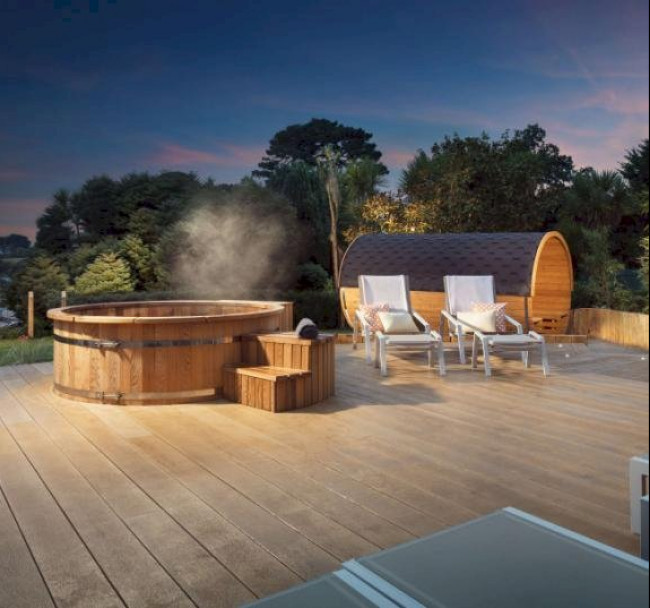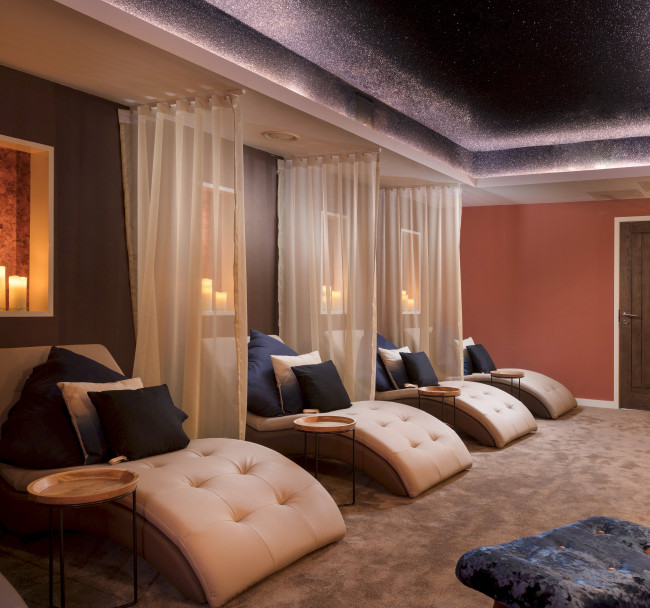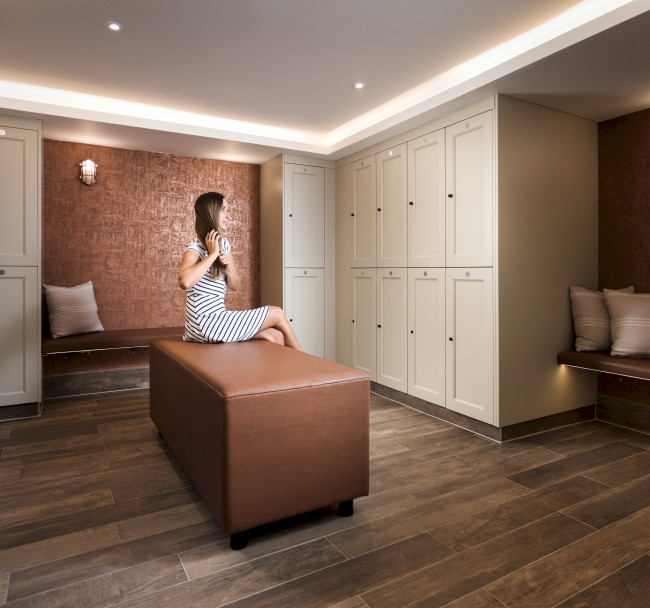 Indulge and Relax
Spa Breaks
One for the spa-goers or for those who simply need a little luxury in their life. Our dedicated team have created a variety of spa breaks so you can savour your spa experience with an overnight stay. Wake up and walk away feeling completely rejuvenated, but not before enjoying a full Cornish breakfast.
Take a look at our spa breaks below, we're sure you'll find something that you can't resist.
The best spa in Cornwall
I have just had the pleasure of going to the newly refurbished St. Michaels Spa with a group of friends. When you stepped into the water it was so warm and clear and felt like the most luxurious bath. There were lots of fantastic seating areas in the pool with jets that massaged all my aches and pains in all the right areas. They also had some really powerful, pummelling, overhead jets for your shoulders which were amazing...
The spa is amazing
I went here at the weekend for a hen spa day. The facilities are amazing, I was honestly in shock. There were two steam rooms with different aromas, an inside and outside sauna, and the pool was fantastic. I had the 60 minute massage with lavender and it was so good I nearly fell asleep. I really cannot rate how impressed I was by the spa and will be coming back for sure.
One of the best massages I've ever had
Enjoyed a stunning spa day with lunch as a belated Christmas present. Brilliant location and hydrotherapy pool, lovely food followed by one of the best massages I've ever had. Highly recommended.